Design Services
Bespoke designs fit to the countours of your land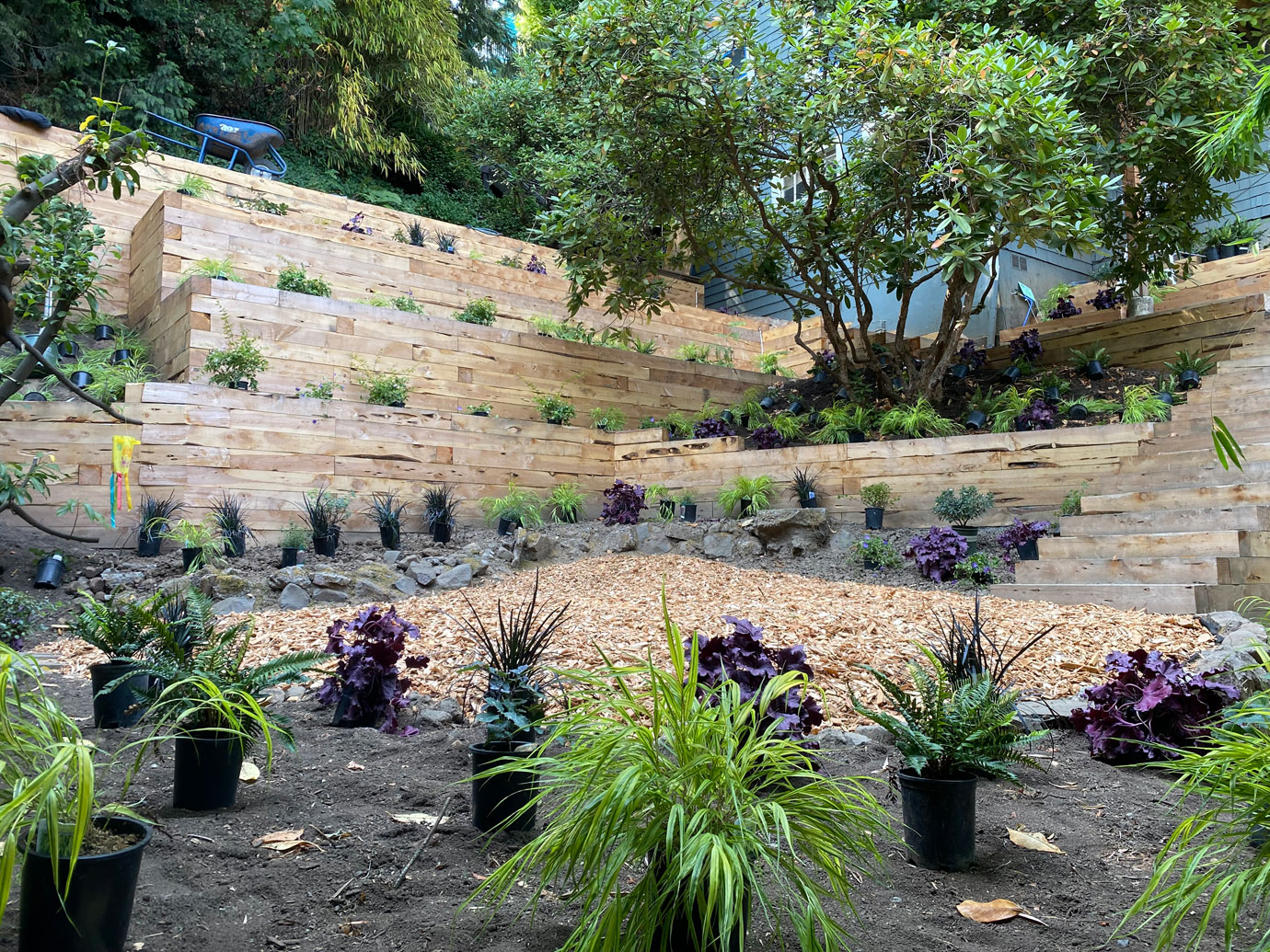 Step 1: Onsite Meeting
We start all client relationships with an onsite consultation. This can be a one-time meeting about layout, garden management, DIY planning, or the beginnings of design work. We take a survey of existing structures and plants, make a base map of your site, and start from there.
Step 2: Deliverables
Your garden design includes a to-scale, computer generated design of your property that you can use as a blueprint for garden and hardscape installation (all at once or in phases). A color print is also available by request.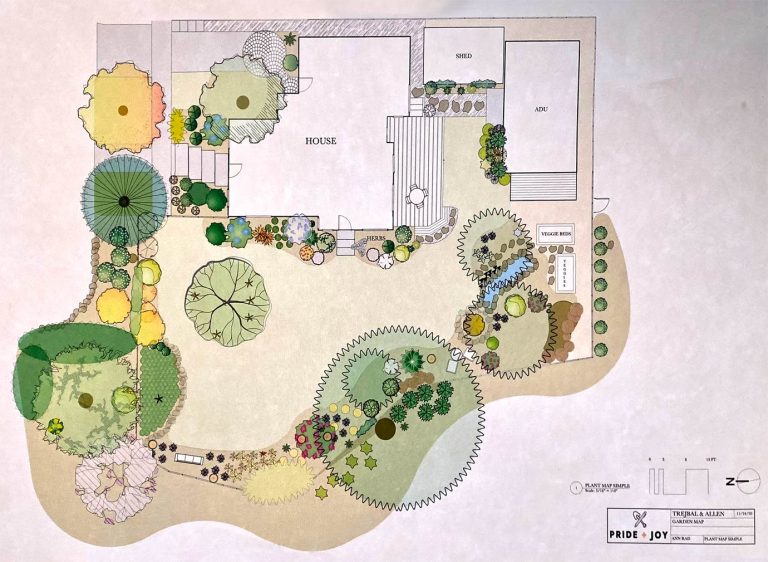 Most finalized designs include the following pages:
Demo + Hardscape
Planting Plan
Reference images of the plants and/or materials being proposed are available by request
Revisions are not included in your initial estimated design cost but can be undertaken at an hourly rate as needed to ensure we get all of the details in place.
Important Note
Pride & Joy Landscapes offers landscape design services. Our deliverables are not considered architectural or engineered. Any permitting or engineering will be the responsibility of the client.
Sketch Design Option
For smaller sections of space like parking strips, garden corners, etc., we offer the Sketch Design option. This is a less-formal sketch of your garden space that is not entirely to-scale. Plant ideas will be noted as well as basic hardscape layouts as needed.